Welcome to Alexander Inn
Alexander Inn is in Stavros area of Thessaloniki and is an exciting holiday destination.
The modern -three building complex- offers a complete holiday experience for those seeking the combination of blue element with nature, the harmonious coexistence of mountain and sea.
Alexander Inn provides a range of room options featuring everything you need to make your vacation as comfortable as possible.
Alexander Inn with the amazing view at Strymonikos Gulf, 60' minutes away from "Macedonia Airport" of Thessaloniki you can visit the beautiful beach of Stavros. Also, Mount Athos is few hours away.

Alexander Inn offers comfort, safety and rest for whole family. The outdoor pool offers absolute relaxation for all ages.

Yard Restaurant - A Dining Experience
Our restaurant combines warmness and hospitality with tasty cuisine. Check the traditional oven made out of stones and be surprised by the taste of authentic Italian pizza!
Yard Restaurant is open from May to September.
Check Yard Restaurant's menu here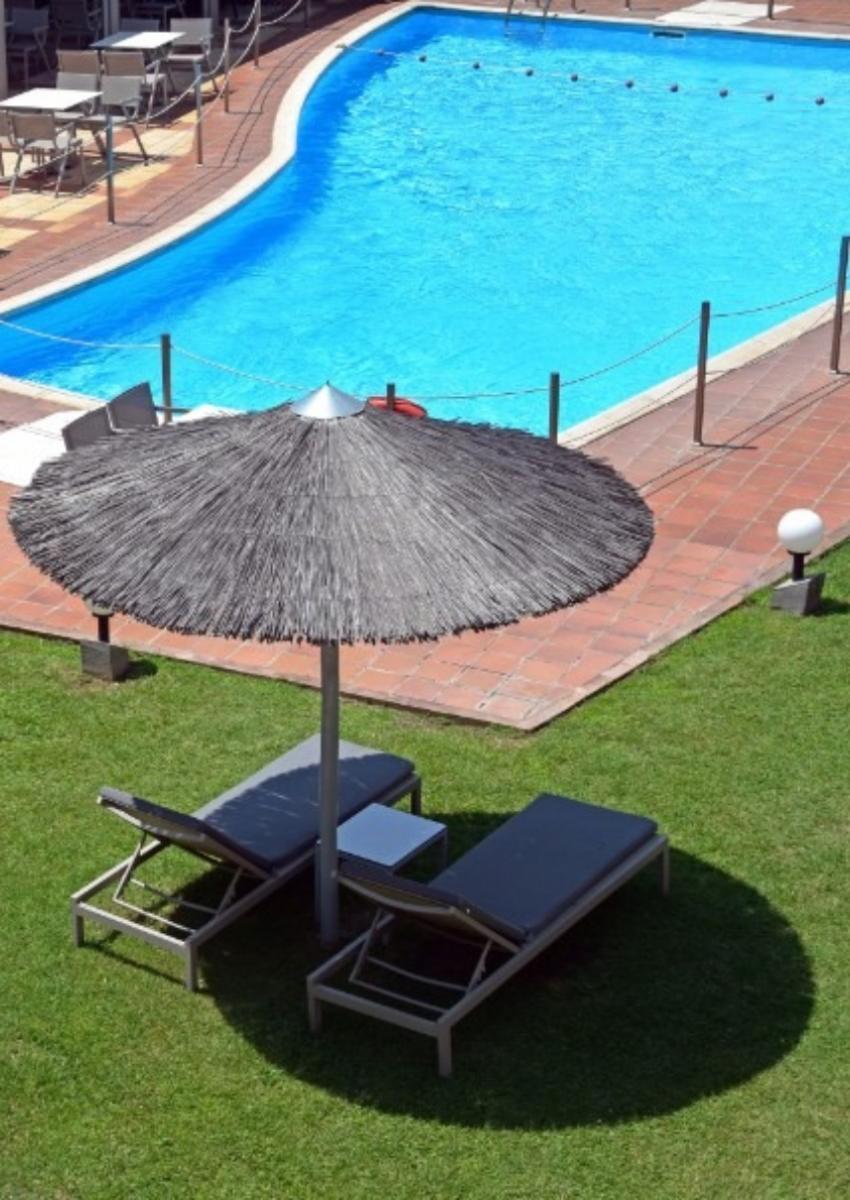 Early Booking Offer
Book early and benefit with an early booking discount!
Location
Stavros is located in Strymonikos Gulf and is about 70km away from the city of Thessaloniki. It only takes 40min from Thessaloniki's Airport to visit Stavros.
Stavros in an area surrounded by hills and abundant forests. The combination of fresh air among the sea's fresh breeze offers wellness and make your stay even more enjoyable. The city is beautiful, with lots of parks, restaurants, cafes and shops. There is also an amusement park for our young and older friends and sport centers.
Stavros's area is considered a remarkable and beautiful choice for a holiday destination, offering high quality accommodation at reasonably good prices.
The beach is 10km long and along it are many organized beach bars and plenty of free space can bathers use, seeking more quiet. Furthermore, the beach offers showers and changing rooms, access to people with disabilities and is supervised by professional lifeguards.
Stavros is an all year destination that welcomes guests even during winter due to non-tourist buildup. Stavros is beautiful town with a long nature-tree-shaded beach and a great tradition. It's hospitable residents, the healthy and ideal climate offers pleasure staying and is suitable for everyone.
The central location of Stavros is easily accessible and is a nodal point for visitors who want to discover this part of Greece. Close enough is "Stagira", the birthplace of Aristotle, the great philosopher and "Kakovo Monastery", the famous "Amphipolis" as well as the enchanting "Lake Volvi".
It is also the best stop option for pilgrims want to visit "Mount Athos" on Athos's Peninsula and city of "Ierissos".

Welcome to Alexander Inn.